Stainless Steel Leak Sealant –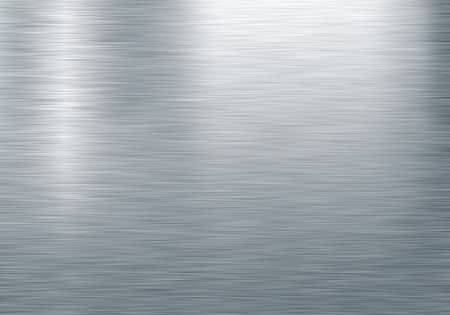 PANSEAL is an ideal Stainless Steel Leak Sealant, but due to stainless steel's chemistry it requires more effort to prepare the surface for repair. Although stainless steel is designed to reduce corrosion, leaks will occur and require a stainless steel leak sealant. These leaking areas are caused by aggressive environments, salt content, contamination, lack of maintenance and the quality of the material. Dr. Peter Kentish elaborates further in this article – https://www.intertek.com/blog/2017-04-18-stainless/
Dynesic Technologies, Inc. President Scott Phillips says "we hear about stainless steel leaks on a daily basis. Most of the issues that we are advising our customers regarding stainless steal are leaks in the seems of the surface. When stainless steel leaks occur we advise that the surface preparation must include an etched surface and an application of a coating that has great adhesion strength."
Stainless Steel Leak Sealant Preparation
Implements for Abrading
Sandblasting, or grinder. If the surface allows, we recommend a heavy abrasive preparation of the surface to create an etched profile. A less abrasive preparation may only polish the surface making it more slick and difficult to adhere to.
Stainless Steel, Chromium
Degrease with trichloroethylene or DX-ETCH if necessary. Mechanically abrade surface with a grinder or similar tool and clean. We recommend blasting stainless steel with angular shaped garnet to get a blast profile of 3+ mils to obtain a decent anchor profile to bond to.
PANSEAL Stainless Steel Leak Sealant
PANSEAL with it's 2750 psi adhesion strength is ideal for stainless steel coating. PANSEAL is the recommended coating for leak repair on stainless steel surfaces because of it's high strength and abrasion proof properties. It's ability to adhere, seal leaks immediately and protect against future corrosion are also positive attributes. Furthermore, PANSEAL has very minimal odor, contains NO VOCs and has excellent chemical resistance.
PANSEAL Features
• Seals leaks immediately
• Minimal system down time
• Easy brush/roller/sprayer, self-level application
• 100% solids and entirely free of solvents – NO VOCs.
• Works on metal, fiberglass, stainless steel, concrete and wood surfaces
• Bonds chemically and mechanically to the substrate
• Excellent adhesion strength – 2,750 psi (pull-off adhesion test ASTM D 4541)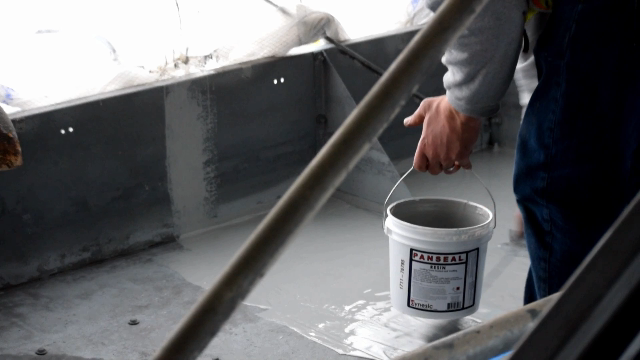 PANSEAL Recommended Uses
Cooling Tower Repair
• Condenser Pans
• Tank Linings
• Secondary Containment Lining
Leak Repair, Flooring, Pipeline Coating, Clarifiers, Collection Systems, Digesters, Lift Stations, Manholes, General Corrosion Protection, Acid Resistant Linings, Abrasion Resistant Linings and Exterior Finishes