EMERGENSEAL Underwater Repair Kit – Don't Leave Land without It!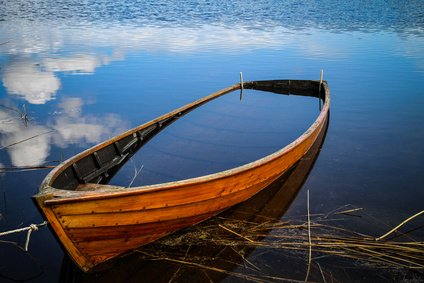 The EMERGENSEAL Underwater Repair Epoxy is a unique, 100% solids, multi-component novolac epoxy designed to quickly and permanently patch, seal and repair cracks, holes and leaks in metal, aluminum, fiberglass, wood and concrete surfaces.  EMERGENSEAL cures within 15 minutes on land or under water, so down time is greatly reduced. 
The EMERGENSEAL Underwater Epoxy Repair Kit is designed as a marine grade, trowelable enforcement and leak sealant because it quickly and permanently repairs and rebuilds damaged surfaces.  EMERGENSEAL is extremely versatile adhering or bonding to almost any surface.  The EMERGENSEAL Underwater Epoxy Repair Kit is an industrial strength and durable product that is safe to apply and user friendly.  Furthermore, it's highly chemical resistant, extreme temperature resistant chemistry and unparalleled adhesion strength are ideal for marine applications.
Underwater Repair?  How EMERGENSEAL Works
The EMERGENSEAL Underwater Repair Epoxy Kit is widely used in the marine industry because it repairs a wide variety of issues, immediately on the spot.  It can even be applied and cure underwater because it does not mix with water and it's thick viscosity allow it to be applied underwater with a trowel.  The EMERGENSEAL Underwater Repair Kit comes complete with resin, hardener and a mix application trowel.  It cures within 15 minutes in most ambient temperatures and adheres to the surface with 2,700 psi adhesion strength.
EMERGENSEAL Underwater Repair Epoxy Kit Benefits
All Purpose, Marine Grade Quick Cure Epoxy Paste
Hardens in 5– 15 minutes depending on ambient temperature (down to 38°F)
Ideal for immediate field use repairs
Trowellable – ideal for vertical surface repairs
Self-priming – bonds chemically and mechanically to the substrate
Can be sanded, drilled, tapped and machined
100% solids – No VOCs
Dry Land or Underwater Repair Kit
CURE SCHEDULE & RE-COAT WINDOW Working Time at 68°F (20°C)
5 minutes
Recoat Window at 68°F (20°C)
20 minutes
Machining at 68°F (20°C)                                30 minutes
Mechanical Service at 68°F (20°C)
30 minutes
Chemical Resistant Service at 68°F (20°C) 3 hours
* For every 10°C cooler, double the time. For every 10°C warmer, halve the time.
PERFORMANCE DATA
Compressive Strength ASTM D695
15,693 psi
Flexural Strength ASTM D790
7000 psi
Tensile Shear Adhesion ASTM D1002
2550 psi
Barcol Hardness ASTM D785
85
PANSEAL Paste Grade Underwater Repair Epoxy can be used on a variety of substrates and applications and is ideal for larger applications as an underwater repair epoxy.  Typical applications include marine and all-purpose leak repair, wastewater tanks, lift stations, wet wells, manholes, storage tanks cooling tower repair, anchor adhesive, plate bonding, pump casting and serves as a high strength structural adhesive for metal bonding.  PANSEAL Paste Grade can be applied on land and can also be applied underwater. It's ideal for majorly damaged surfaces, vertical applications and ceiling work because of it's thick viscosity. PANSEAL Paste Grade can be sanded, drilled, tapped or machined once cured.
PANSEAL Paste Grade Epoxy Benefits
Immediately seals leaks, cracks on majorly damaged surfaces
Thick viscosity – Ideal for vertical repairs and ceiling work
Easy to apply with a trowel
Bonds chemically and mechanically to substrate
Works on metal, fiberglass, stainless steel, concrete, and wood surfaces
100% solids and entirely free of solvents and volatile organic compounds
Mixing
Power mix part A resin separately, then add part B hardener and power mix.   Pay attention to the sides and bottom of the bucket and mix to obtain a uniform color.
Application
Once mixed be ready to apply. Do not keep the blended coating in the original container unless immediate use is planned.  Otherwise, exothermic heat created during the curing process will considerably shorten the pot life.  PANSEAL Paste Grade Underwater Repair Epoxy is a 100% solids coating and may require adjustments in application techniques.  Apply directly onto the prepared surface with a trowel or spatula tool.  Press down firmly to remove entrapped air, fill all cracks, and ensure maximum contact with the surface. PANSEAL Paste Grade Underwater Repair Epoxy is fully machinable using conventional tools once cured and can be sanded.
Link to EMERGENSEAL Product Data
Link to PANSEAL Paste Grade Product Data
For Further questions and project recommendations contact Dynesic Technologies customer support at 972-692-0962